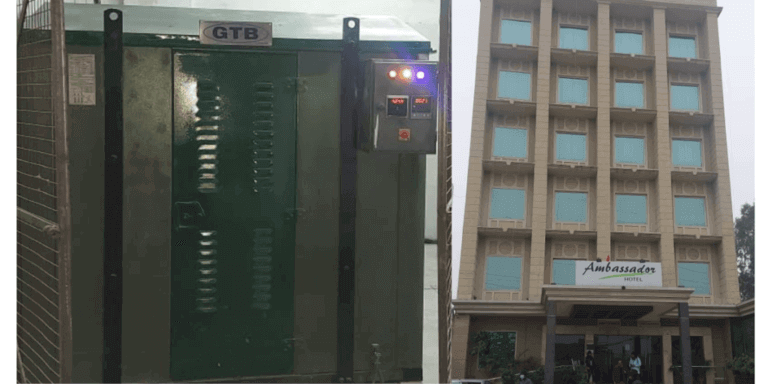 Sharing glimpse of our client-site, AMBASSADOR HOTEL which is situated in the historic and industrial city- Jalandhar, Punjab. We, one of the leading transformer suppliers in Jalandhar, Punjab are fulfilling their #energy requirements with our energy-efficient & environment-friendly dry-type transformer.

The #Drytypetransformer is designed by taking extra measures and margins of safety. Only the best available grade of CRGO is used. The most critical design element is the winding insulation for which only F- class insulation is deployed. Proper and optimum gaps are maintained for heat dissipation while establishing additional consideration in design for the mechanical strength of the transformer. Forced air cooling is achieved by the use of fans inbuilt within the transformer tank frame. As a result, an excellent low loss and high heat dissipation is achieved that ensures that GTB makes dry type transformer operates hassle-free.

GTB, a well-known brand within the hospitality and tourism industry, is one of the top transformer manufacturers and suppliers in Punjab. Served big brands such as ITC, Radisson, Club Mahindra hotels and many more. With Ambassador hotel Jalandhar, Punjab being the latest addition to our huge list of hotel segment clients.

For more detailed information about safe, durable and environmentally friendly transformers, contact us on our communication line@ 9814326559.