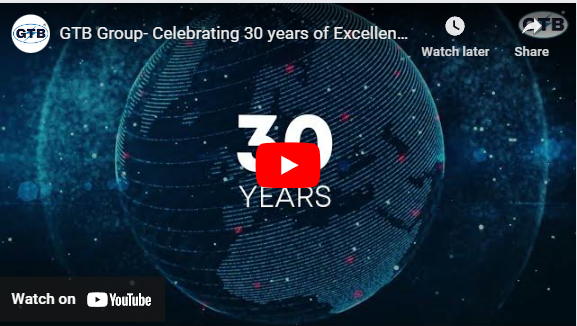 GTB Group- Celebrating 30 years of Excellence
2022 is a significant milestone in GTB's history as we mark our 30th year of operations.
Thirty years ago we started this firm on a dream. We dreamt of building a firm that would revolutionize the electric power industry. Along the line, we also had another dream. To build a company that is loved by its people, to build a company where people can find their purpose and their passion.
We have accomplished so much in our 30 years and shaped industries, utilities, businesses, and people in India and beyond. It is amazing to think about how far we have come since 1992– and we are sure that GTB does indeed touch every corner of the nation, through projects big and small, and smart and natural collaboration.
This growth and success are a direct result of our valued employees, driven by their dedication, energy, and passion. For that, we thank them and our valuable customers also and share our deepest appreciation.