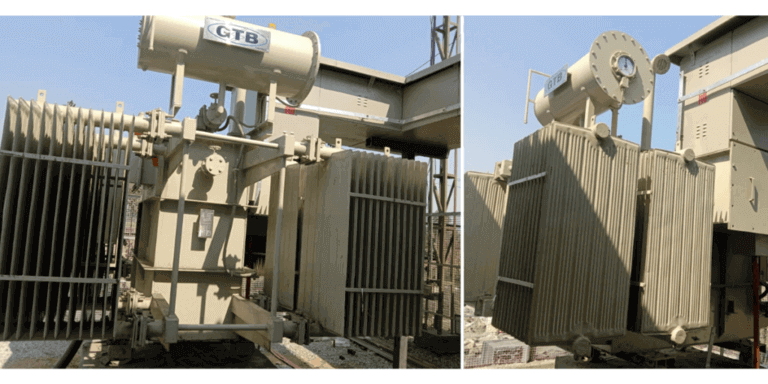 GTB Group, One of the Leading Transformer Supplier in Bihar– with a vision of providing sustainable infrastructure in electric power industry
GTB make 3150 KVA transformer having extremely low losses is fulfilling energy requirements in food processing sector in Bihar. We continue our focus on building energy-efficient and environment-friendly transformers.
The distribution transformer is manufactured with the best quality cold rolled gain oriented and laser processed silicon steel sheet. It provides low iron loss, low noise, compact size and have the best performance for high-efficiency transformers. With high-quality conductor of copper/aluminium, winding have a compact size, excellent heat transmission, low load loss, high lighting impulse resistivity and outstanding anti-short-circuit strength. As a result, an excellent low loss and high energy efficiency is achieved that ensures that GTB make distribution transformer operates hassle-free.
GTB a well-known brand within the food processing sector is one of the top transformer suppliers in Bihar. Served big brands such as Daawat, ConAgra Foods, and many more.
For more detailed information about safe, durable and environmentally friendly transformers, you can contact us on our communication line@ 9814326559.