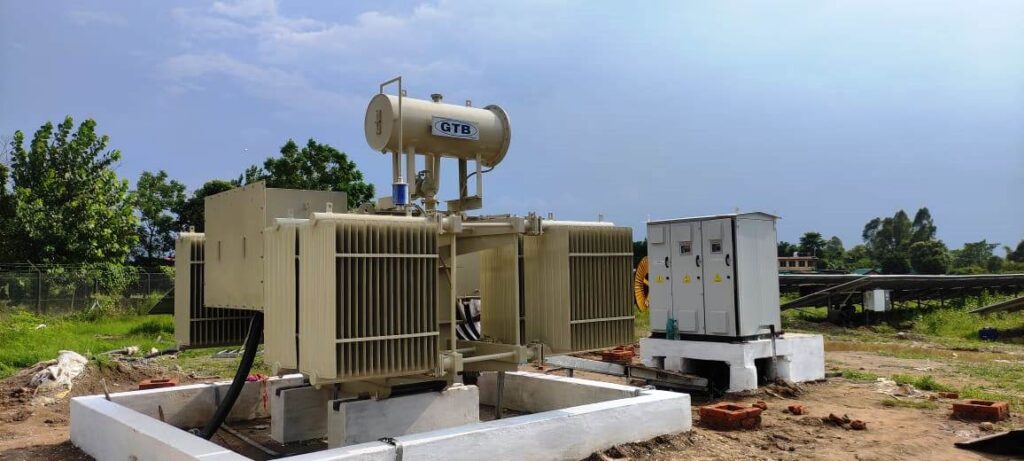 GTB Make 1800 KVA Solar Inverter Duty Transformer is successfully installed at the client site in Uttarakhand. As per the client's requirement, we have successfully tested the transformer by SGS at our factory in Ludhiana, Punjab, India, having extremely low losses and high-efficiency standards.
While designing solar transformers, special care is taken in design and manufacturing to address the harmonics. GTB Group always tries to meet to industry's stringent demands.
We have been successfully meeting the stringent specifications of customers and have a design that precisely these applications
Committed to Manufacture Highly Reliable Transformers. GTB reflects its mission of delivering high-quality Transformers, which justify the Value for Money for its customers.
CHOOSE THE BEST TO ENSURE OPTIMAL PERFORMANCE & HIGH EFFICIENCY.
For more detailed information about safe, durable and environmentally friendly transformers, contact us on our communication line@ 9814326559.